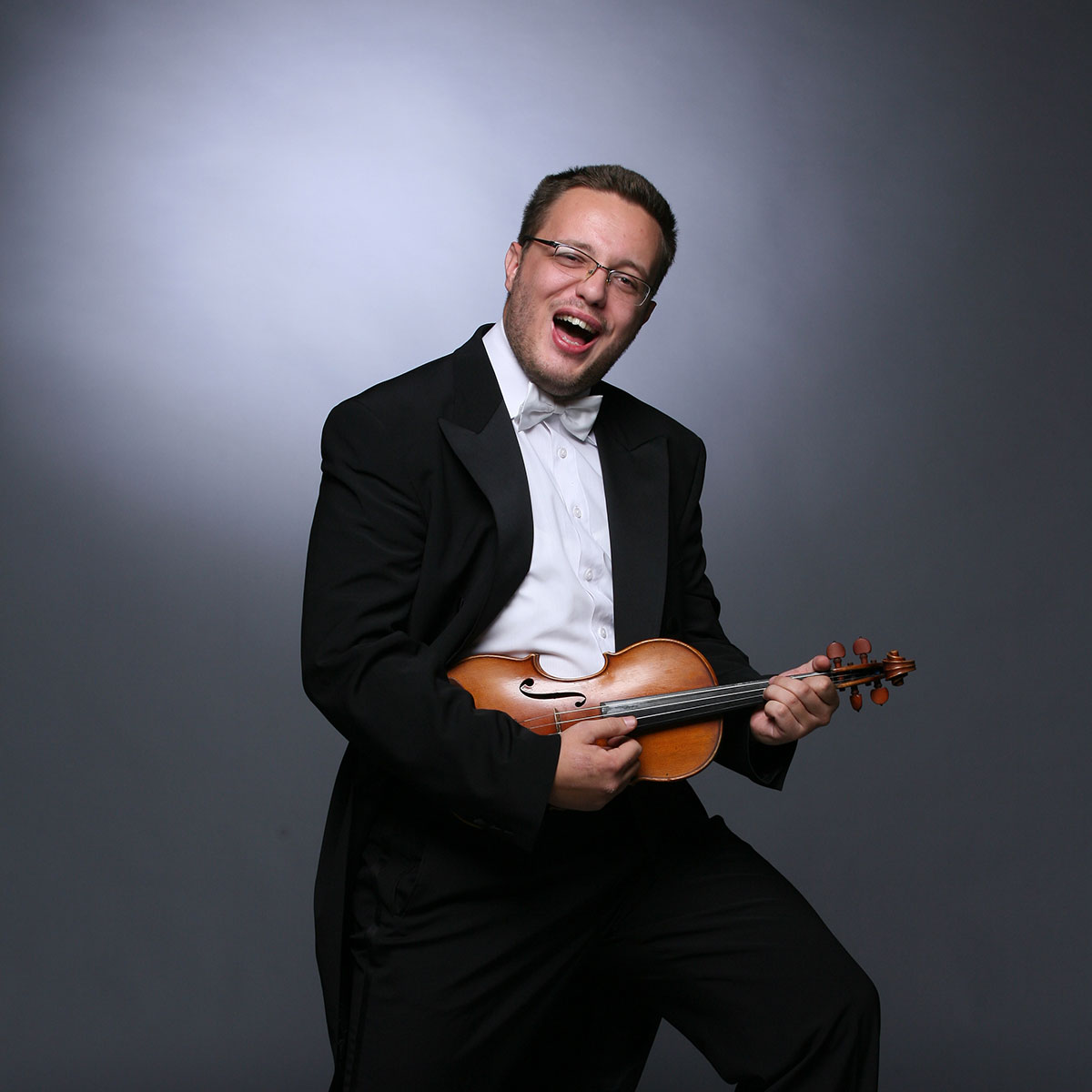 – a member of the Competition Jury –
Krunoslav Marić received his primary and secondary education in Rijeka, and graduated from Music Academy of Zagreb in 2007, class of Maja Dešpalj Begović. After graduation, he further studied under Professor Ilya Grubert at Fondazione musicale Santa Cecilia in Portogruaro, Italy. As soloist, he performed with Opera orchestra of HNK Rijeka and Music Academy Symphony orchestra. He received several awards on state competitions.
During his studies at Zagreb, he actively participated in chamber ensembles, recording a compact disc with Academy string quartet with works by A. Webern and J. Š. Slavenski, published by Croatian Music Institute. He has a record of successful performances in Croatia, Slovenia, Italy, Austria and Hungary. He also recorded for HRT and RAI. He was a member of string quartet Porin, and worked with many orchestras in Croatia. Also, he often collaborates with movie composers, and his recordings can be heard in feature films and documentaries.