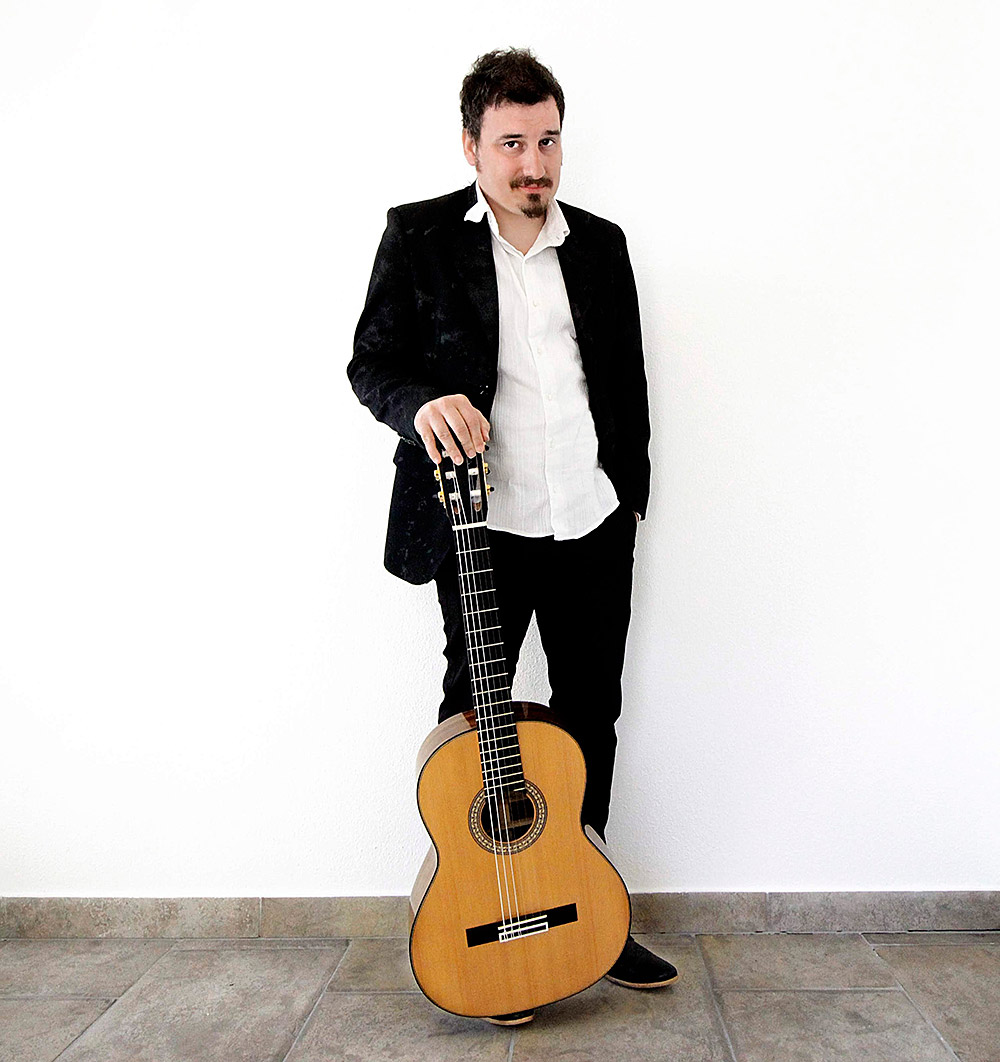 – member of competition jury –
Vlade Brzović was born in Split in 1983. He enrolled elementary music school "Lovro pl. Matačić" in Omiš in 1991 in the class of prof. Neno Munitić. In the next year he has already won the first prize at the state competition of young guitarists in Samobor as the youngest participant in the competition.
He finished elementary music school in the class of prof. Anđela Jerkunica. In 1997, he entered secondary music school "Josip Hatz" in Split, and after finishing high school, he enrolled The Music Academy "Ino Mirković" in the class of one of the best guitarists today – prof. Carlo Marchione, and in the class of prof. Neno Munitić.
He graduated in 2005 in the class of prof. István Römer at the Music Academy in Zagreb.
During his music education, he participated in many Croatian and international guitar competitions and won many prizes. He took part in seminars and master classes of the world-renowned guitar teachers. He often performs as a soloist as well as a member of chamber groups.
He had worked as a teacher in Music school "Slavko Zlatić" in Poreč since 2004, and his student achieved remarkable success.
Since 2011, he has been a member of chamber ensemble "Laurum". He has composed "Rock suite", which is published on the first album of the chamber ensemble. He enriched his composing opus with the collection of compositions "Three microfantasies", and "Scintila di luce" for the solo guitar.
He has participated in many guitar festivals as a mentor to the students and as a member of the jury.
He is currently working in the Music school "Jakova Gotovca" in Sinj, as a head of the guitar section.