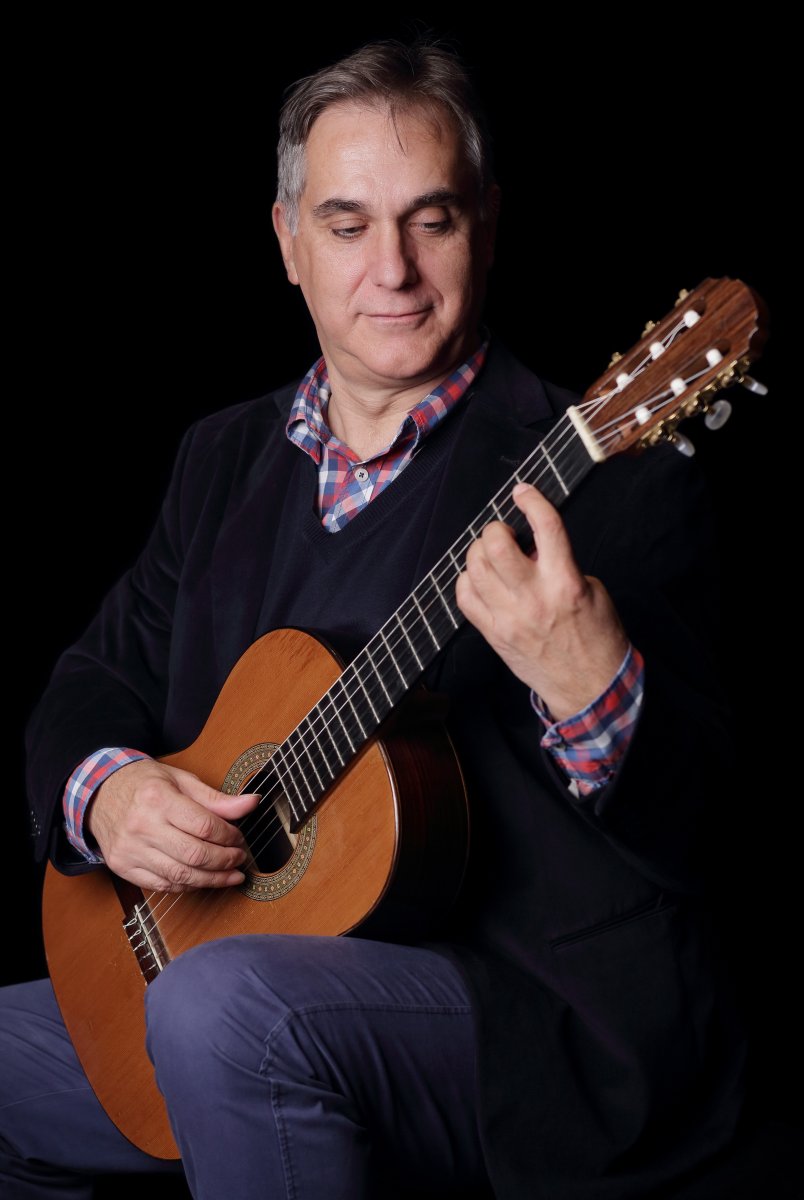 – member of the competition jury –
Graduated from the Music Academy in Zagreb in the class of Professor Darko Petrinjak. As a guitar professor, he has been working for many years in Music school Pavla Markovca. Currently, he is an Lecturer at Music Academy in Zagreb and a Associate Professor at Faculty of Art in Pristina.
He educated generations of young guitarists among which are those who won valuable awards at national and international competitions and who are now recognized artists and music teachers.
Participant in many renowned European festivals and competitions, as: Anna Amalia in Weimar (Germany), Guitar Art Festival (Serbia), Enrico Mercatali in Gorizia (Italy), Morska Sobota and Svirel in Slovenia, Sarajevo Guitar Fest, Split Guitar Fest, Porečki Tirando, Omiš Guitar Fest, Daleki akordi,… In 2004 he received Croatian Society of Music and Dance Teachers Annual Award.
From 2003 to 2009 he was the head of professional council for guitar pedagogues and a mentor to many young teachers. Sahatxhija is the President of Croatian Society of Guitar Teachers and since 2009 the Principal of Music Scholl in Novska.
In addition to regular teaching work he also leads the International Summer Guitar School in Pucisca and Milna on Brac and in Porec as well. Since 2015 he is Artistic Director of Peja International Guitar Festival, in Peja (Kosovo).
Besides being a jury member at many national and international competitions, he also performs solo and as a member of various chamber ensembles in Croatia and abroad.